What is the market going to be in 2021? 
It's not likely we will see a buyer's housing market in 2021, according to the experts. Buyers now have more flexibility from work at home opportunities that did not exist prior to the Covid-19 Pandemic. There is rising demand due to Low Interest rates.
Why Consider List Simple Team?
You want your home to stand out compared to the competition. With our easy listing service, we specialize in creating an on-line experience as Buyers are shopping online! We will highlight all of the great things about your home, visually displayed to thousands to view at the same if not lower cost! Our Marketing Strategy highlights your home by including:
HDR Photography
Aerial Photography
2D Floor Plans
3D Vitural Tours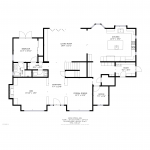 What is Included?
List Simple AZ provides more value than the competition. There are no up-front cost. Typical time to sale on average is around 30-60 days. We have a HOT Real Estate Market, CALL US today and we will deliver a great product optimizing the online experience!
Do I have Flexible Commission Options? 
With List Simple AZ, we provide our clients with several options tailored to your goals in selling your home. This is designed to deploy
Private Listing Service: Sale to iBuyer, Private Party, Non-MLS transaction
Our Private Listing service is geared to Sellers who want to sell their homes to Open Door, Interested Party, Investor or Connect Realty Buyers. This is a Non-MLS transaction. Home is not listed on the MLS for public maketing. Geared for quick sale usually closing within 1 to 4 weeks. Service highlights:
Non-MLS (home is not listed on the MLS)
Quick Close, typically closes in 1 to 4 weeks
More flexible terms as iBuyer is flexible with closing dates
Preferred Listing Service
Our Preferred Listing Service will highlight your home with high resolution HDR photography, MLS Syndication to several Real Estate Search Engines. Showcase your home as the best product in your neighborhood to buy. Our Marketing Team will be used to assist with promoting the best images and online presence. Service includes:
HDR Photography
Floor Plan 2D (2D Floor Plan will be created, sometimes we need more than pictures to highlight!)
Premier Listing Service
This package highlights the beauty of your home in an optimized online marketing modern way! Compared to the competition, we offer more at the same cost as your traditional brokerage. The Premier Plus listing service includes services from Preferred Listing Service, and includes:
3D Virtual Tour (Cut down on foot traffic to your home by the creation of a 3D Vitural Tour). This provides optimized online exposure for your home!
3 weeks of Paid Facebook advertisement.  Virtual and or In / Person Open House Available to Drive More Traffic.
More Value, More Flexible Terms a Modern Way to Sell
Call us today for more information.